Riding the Wave of Robo Advice and Embracing Change Beyond the Digital in Financial Services
Written by:  Nicole Leong
This year's World Economic Forum Annual Meeting (Davos 2016), explored the idea that we are on the cusp of a Fourth Industrial Revolution. While some may argue that we are still within the Third (digital) Revolution, which began decades ago, what distinguishes the imminent Fourth is the unprecedented velocity and expanse of impact that already we've seen start to reshape the world as we know it.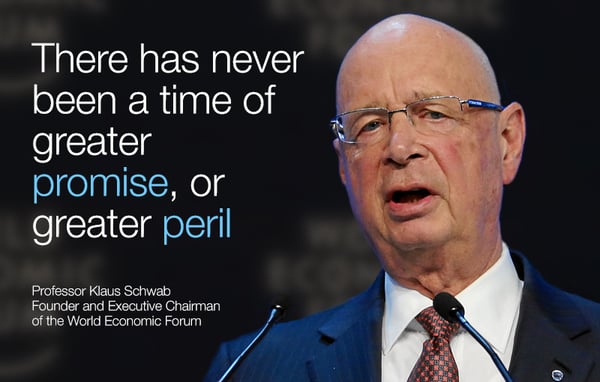 "We must develop a comprehensive and globally shared view of how technology is affecting our lives and reshaping our economic, social, cultural, and human environments. There has never been a time of greater promise, or greater peril." – Professor Klaus Schwab, the Forum's founder and executive chairman.
In the financial services industry we have seen glimpses of the Fourth through the first rolling waves of disruption, in the form of innovation that has been more aggressive in the last couple of years than the last twenty combined. But before the tidal wave of change crashes down upon us, as we stand looking up in the shadow of its wake we must ask ourselves, do we want to be swept away or do we want to dive in headfirst and proudly ride its crest?
At this year's SMSF National Conference this question was no doubt top of mind. These are a few perspectives we picked up to help you stay afloat:
Good question, Neil.
Turning to the wealth management sector, which has been in dire need of some serious disruption, just today Macquarie's new product, Owners Advisory, joined the likes of robo advice platforms InvestSMART, StockSpot and MapMyPlan to offer customers expert financial advice precisely tailored to them through algorithmic analysis.
To help navigate the variety of these platforms, we've drawn on our industry network to develop a robo advice industry landscape map, which can be downloaded here.
Through affordable fees and ease of use, the power of automation greatly reduces barriers to accessing sound financial advice – great news for the average Australian.
As for the fears of the more conservative that robo advice may be a potential industry 'terminator', Financial Planning Association (FPA) leaders have tried their best to quell these by explaining that robo advice simply frees up planners to focus more on strategic client work.
Sounds a lot more like riding the crest than being swept away – if we all play our cards right!